Scroll Down to Book a Game

Escape Rooms in Jacksonville, FL
Scroll down to see escape rooms available at our Jacksonville, FL location.
Mastermind Escape Games has arrived in Jacksonville, FL and we're bringing the newest trend in entertainment to you! Escape rooms are a new reality gaming experience where you are locked in a room (hypothetically) and you'll have to search your surroundings for clues in order and solve puzzles to get out in less than 1 hour.  Sound fun? It's an adrenaline pumping brain game suitable for anyone and everyone – from kids to grandparents! Book one of our 4 escape rooms in Jacksonville and see why Mastermind is known as one of the best escape experiences available.  Escape a room with family, friends, or plan a corporate team building event – no matter who you play with, its guaranteed to be the most fun you've had in a while. 
Purchase Gift Cards!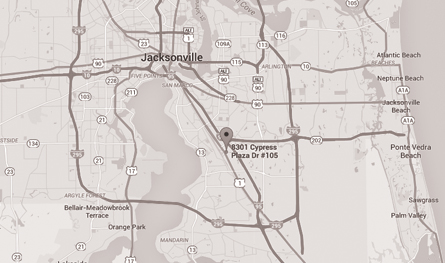 8301 Cypress Plaza Drive
Suite 105
Jacksonville, FL 32256
904-559-1063
Email Us
Hours of Operation
Monday - Thursday 12:00 PM - 8:00 PM
Friday 11:00 AM - 11:45 PM
Saturday 10:00 AM - 11:45 PM
Sunday 10:00 AM - 8:00 PM
Games at Our Jacksonville, FL Location