Escape Room = The New Family Game Night
|

Tired of the monotony of Monopoly? Is your Scrabble board missing its best letters? Has playing the game of Life become more boring than life itself?
All across the country, families are becoming more and more dissatisfied with classic board games that have more than worn out their welcome. These repetitive experiences have been drained of all their novelty, and the obvious design flaws present in many become all too apparent after the umpteenth playthrough. Families who feel stuck in this rut have a new family outing option at their disposal that trumps the charm of checkers and won't end in the pieces getting knocked all over the floor.
Escape Rooms are a new, addicting craze that offer unique experiences, encourage novel ways of thinking and build togetherness among groups. With an evening in a Mastermind Escape Room under your belt, your family will have forged new bonds that board games could never provide.
Why Escape Rooms Make the Best Family Outing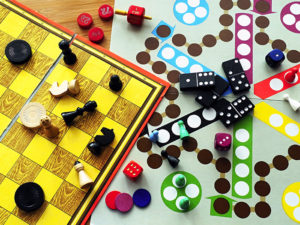 As a society, we have been spending more and more time in our lives glued to screens, living vicariously through the experiences we see in television, movies, stories and video games. Escape Rooms offer the chance to live these exciting realities while using your brain in unprecedented ways. Practice lateral thinking, enhance your observation skills and — above all else — have fun! Luckily there are a lot of different escapes rooms out there, similar to Lockdown Rooms, due it it's popularity.
The excitement and pressure of beating the time limit sets the stage for drama and heightened nerves. At the same time, the demands mean that participants must focus their energies on the task at hand, drowning out the giddiness of the ticking clock at their backs.
Research shows that stress actually encourages bonding among groups, even among males who normally try not to appear too sentimental or soft. In high pressure situations like an Escape Room, these endorphins and other hormones allow families to gain new perspectives on one another and cooperate in unprecedented ways.
Best of all, the sheer variety of puzzles introduced means that everyone has their chance to shine. Your daughter may be better at word puzzles while your spouse has a knack for pattern recognition. Teams can also multitask, requiring some in the group to look for clues while the others scratch their head over puzzle that have already been found. More than anything else, the challenge will have your brain whirring in unprecedented ways for days after.
The Lasting Benefits of an Escape Room Family Outing
Regardless of whether you make it out or not, participating in an Escape Room will have you thinking about the experience for weeks to come. You may even start to notice yourself seeing the world in a different way, finding clues in things you never thought to notice before. Your family also has the chance to interact and work towards a common goal in a way that helps define our strengths, weaknesses and familial roles as a group. The end effect is bringing everyone together, adding trust and enhancing non-verbal communication.
So give that board game a rest this week, and try Mastermind Escape Room. With two Atlanta locations and four to six themed challenges at any time, there is always something new to experience and reasons to keep coming back.
Take a look at the rooms available in our Sandy Springs Escape Room location or our Peachtree City Escape Room location to book your adventure now!