Ideas for Corporate Events in Atlanta
|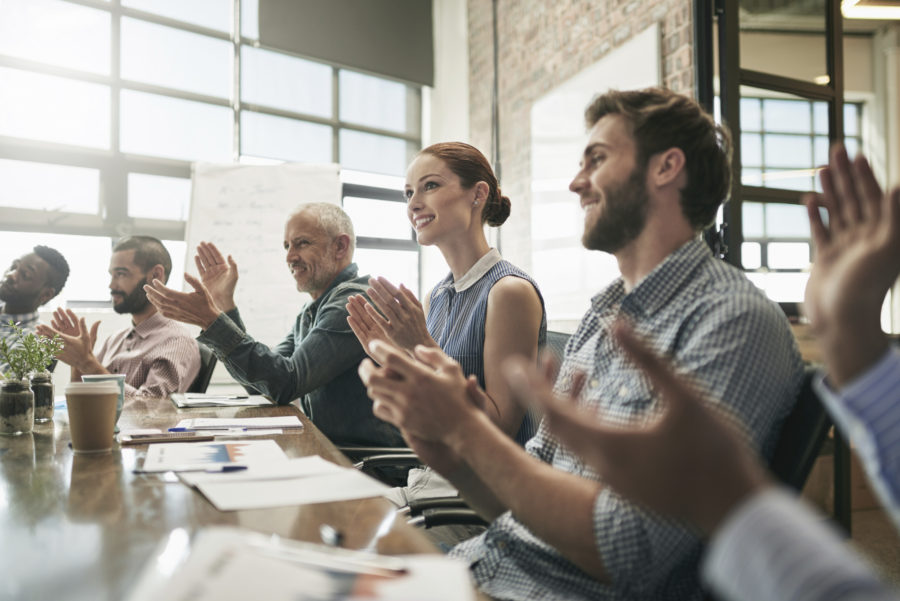 Your team works hard, so you likely want to treat them to a fun night out where you can talk some business but mostly let loose. The only problem is racking your brain for a solid idea that isn't, well, duller than dishwater. Some outings seem done to death — you've bowled as many frames as you can stand, and merely going out to eat means not everyone at the table can socialize.
To help kick your next corporate event in Atlanta out of the doldrums, consider these four ideas the next time you have the time and budget set aside for a company gathering.
Great Ideas for Corporate Events in Atlanta:
The Georgia Aquarium
Sure, "take them to the aquarium" may be an obvious choice, but there is simply no understating how magnificent this place is. They boast the largest aquarium in the western hemisphere and the second-largest worldwide, with 10 million gallons of both fresh and salt water and thousands of different species living in them.
Hold a meeting in their majestic event room with space for up to 50 people and get catering from the world-renowned Wolfgang Puck kitchens. Before or afterwards, take your group on a jaunt through the most exotic ocean and freshwater habitats across the world, including striking species like the whale shark, Japanese spider crabs and African penguins.
Turner Field
Truly the home of the Brave, Turner Field is an iconic landmark instantly recognizable to any Braves fan who follows their seasonal exploits. Event staff can accommodate small groups in their private event spaces, or you could go all out and host a tented party right on the diamond. No stealing home base, now!
Stone Summit
Get your adrenaline pumping with one of the most mentally engaging and rewarding physical activities there is. Team members can harness their energy, literally, by strapping in and tackling Stone Summit's 60 foot rope wall while your most trusted friends belay you from below.
With route difficulties ranging from expert to absolute beginner, people of all fitness abilities and body types are guaranteed to have a blast.
Mastermind Escape Games
The ultimate memorable choice for corporate outings in Atlanta, Mastermind Escape Games boasts two locations and eight different thematic challenges dressed to the nines in immersive props.
Your team gets locked in a room, and their only chance of escape is to work together to solve puzzles, unwind riddles and channel their collective mental prowess. With the added bonus of enhancing team building, this experience will have everyone looking at the world differently for the next few days, trying to find clues to life's as-yet unsolved mysteries.
Group packages are available, making this option the most affordable on the entire list. After your adventure, you can enjoy world-class dining or entertainment as a group in cultural hubs like Buckhead and Sandy Springs, and Peachtree City . Give your team the experience they won't forget and the exhilaration of overcoming mind-bending challenges together.
Best of all, we have locations in Peachtree City and Sandy Springs, meaning you're never too far away from the action! Book your group appointment today and see why our corporate events in Atlanta are unlike anything you have ever experienced!