Best Things for Teens to Do in Peachtree City
|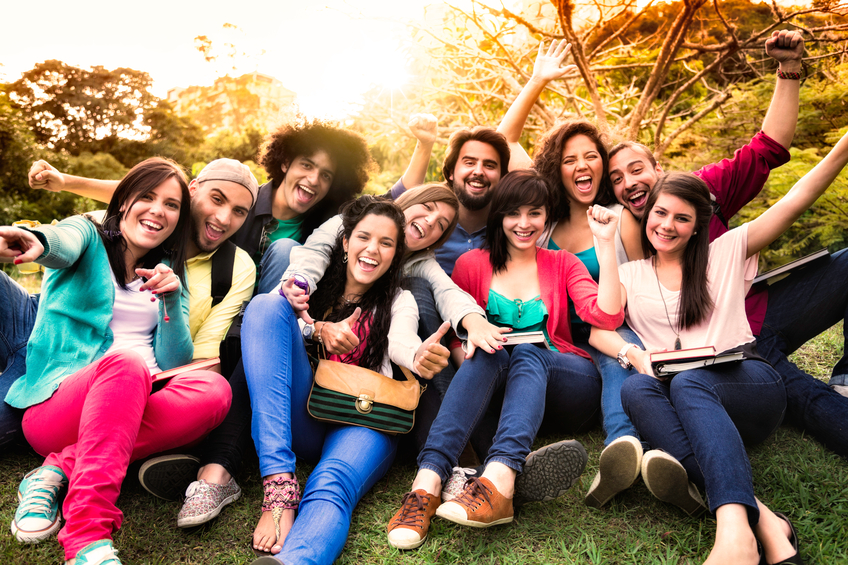 Peachtree City gives teens who are active or have a thirst for adventure plenty to chew on. While it may seem like a quiet, suburban bedroom town, there are still still plenty of fun things for teens to do in Peachtree City. Here are some of the most notable:
Peachtree City is a paradise for teens in one particular way: they don't need a driver's license or a car to get around. Instead, Peachtree City offers 82 miles of cart paths that not only allow you to explore the gorgeous natural scenery but also offer access to fun places worth going to.
Anyone over 12 may operate a golf cart, or they can use bicycles to travel from A to B and get some exercise along the way!
The Fred Amphitheater
The Frederick Brown Jr. Amphitheater — better known locally as "The Fred" — plays host to many unique and fun local acts throughout the year including plays, dance performance, comedy and concerts. They also have many famous touring bands stop by, such as summer 2016's performance by the Steve Miller Band.
Teens can jam out and make it home quickly thanks to not having to sit in Atlanta traffic just to see a show.
Lake Peachtree
Renovated just in time for summer 2016! Lake Peachtree is the hub of the city and one of its most beautiful locales. Boat launches allow for kayaking and canoeing, and an extensive nature trail explores the far side of the shore. Go on a hike, have a picnic or just enjoy the water for an afternoon.
Urban Jungle may be geared for kids' birthday parties, but with laser tag and 24 foot high climbing walls, teens can have a blast there, too. Also, who's to say you can't have silly fun playing skeeball and buying prizes with tickets just because you're not a kid anymore?
Yoga is the perfect physical activity since it gently increases flexibility, provides calisthenic exercise and teaches mindfulness — something many teens could work on! Enjoy the wide range of instructor styles and classes to relax and release some energy. Best of all, they're located on the golf cart path so teens could potentially cart or bike there on their own.
One of the only of its kind in the area, the Georgia Parkour Academy teaches teens how to move fluidly and dynamically through their environment. In the process they build discipline, confidence, risk-assessment skills, balance, flexibility, and both inner and outer strength.
With classes in Brazilian Jiu Jitsu (why not check out https://www.attacktheback.com for more info), kickboxing, MMA and stand up boxing, PTC Combat Fitness offers a little bit of everything for everybody while providing the same benefits outlined in the Parkour section.
Mastermind Escape Games
Motivate teens to use their brain power and work together with their friends or family to solve puzzles and escape the room. Mastermind's Peachtree City escape game has five different challenges with exciting themes ranging from a bank heist to zombie survival. Whether together in a group of friends or meeting new people, these puzzles will be sure to have your teen looking at the world with a more observant eye.